Jul

17
Tags
Related Posts
Share This
Huntress Vocalist Jill Janus Speaks Out, Shares Mental Illness And Cancer Diagnosis
California metallers, HUNTRESS, are on the verge of releasing their highly-anticipated third studio album STATIC on September 25th via Napalm Records. Vocalist Jill Janus is one of the most exciting and talented performers in heavy metal today. She and her band ascended rapidly within the ranks of metal, all the while she was living with severe mental illness.
In the new issue of REVOLVER, Janus reveals her lifelong struggle with Bipolar Disorder, Schizophrenia and Dissociative Identity Disorder. Earlier this year, she was diagnosed with Stage 1 uterine cancer in the midst of recording the new album. Janus is now cancer-free due to a hysterectomy performed two weeks ago.
Read an excerpt from the interview here: http://www.revolvermag.com/?p=74982
In a very sobering interview, Janus sits down with her friend, J. Bennett, and publicly shares her health issues and how her struggle greatly inspired the newHUNTRESS album. In an excerpt from the REVOLVER interview, she explains why she's been hospitalized this year. "Once a Huntress album is done, it's almost like I slip into a postpartum depression. Being bipolar and schizophrenic, I have to be hospitalized so I don't hurt myself or anyone else around me. It can be very dangerous."
She also explains sensing there was something wrong before being diagnosed with cancer: "During the process of writing and recording our third album, I began to feel like something bad was growing within me…I had a procedure, and my doctor found early stage cancer in my uterus."
Janus is now recovering from a successful surgery at home. "I'm grateful to REVOLVER Magazine for publishing this interview.  I was encouraged by my bandmates to take my struggle and weave it into songs on the new album.  When I formed HUNTRESS, I was concerned with the stigma surrounding mental illness, especially for women in the music industry.  But I've accomplished so much in just a few years.  Writing one record a year, touring relentlessly and attempting to maintain my sanity has been, at times, very painful for myself and those close to me.  Yet I've proven anything is possible if you truly believe in yourself.  Speaking out about my mental illness and cancer diagnosis has given me a chance to encourage others to live for their purpose and not be held back by their illness.  The vultures can wait."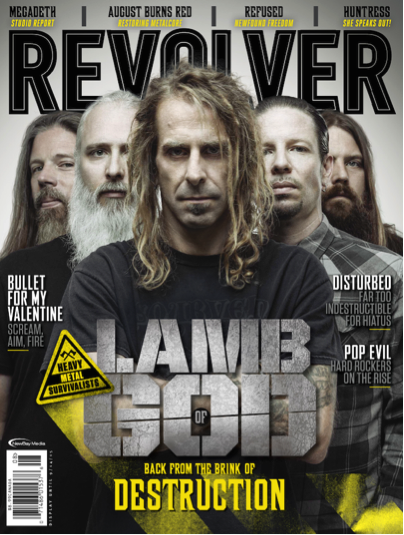 Preview the new issue of REVOLVER here: http://www.revolvermag.com/news/new-issue-preview-revolver-augustseptember-2015.html
The new HUNTRESS album STATIC will be released on September 25, 2015. The highly-anticipated record was produced by Paul Fig (Grammy nominated engineer, Alice in Chains, Deftones, Trivium, Ghost BC) and Jim Rota (Fireball Ministry, Executive Producer Sonic Highways series, Producer Sound City Movie), Engineered and Mixed by Paul Fig.
STATIC is available for pre-order at: http://www.napalmrecordsamerica.com/store/huntress-static-digipack-limited-edition-cd.html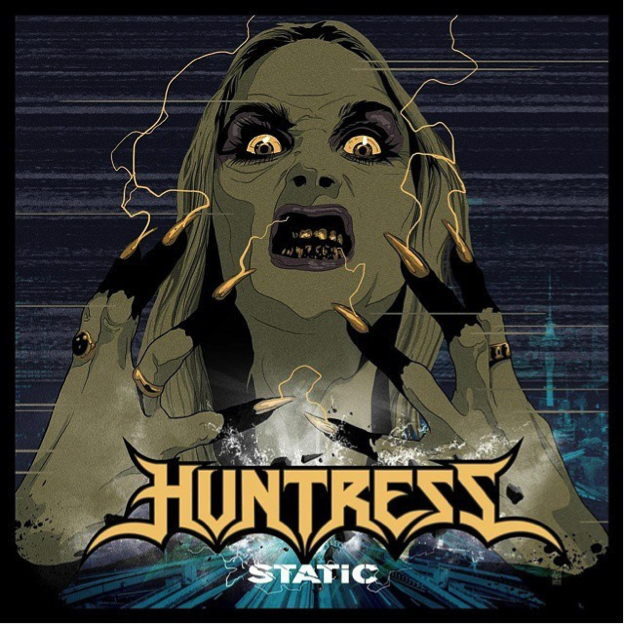 HUNTRESS
 storms the high seas September 28
th
 – October 2
nd
 as part of the
Mötorboat Cruise
.  The band will appear alongside heavyweights Mötorhead, Slayer, and Anthrax just to name a few.  Expect high-energy sets from 
HUNTRESS 
featuring favorites off the first two albums and new head bangers from 
STATIC.